Best selling products Ethyl 2-bromopropionate cas 535-11-5

Ethyl 2-Bromopropionate is an intermediate in the synthesis of organic compounds and pharmaceuticals.
production method
1. Obtained from the bromination of hexanediol: In a 500 mL flask with a reflux condenser, 58 g of 1,6-hexanediol and 6.84 g of red phosphorus were added. The mixture was heated to 100-150°C with stirring, and 80 g of bromine was added dropwise. After the addition was complete, stirring was continued at this room temperature for 1 h. The reaction was cooled to room temperature and diluted with water. Add 100 mL of ether and filter off excess red phosphorus. The dibromide solution in diethyl ether was separated and washed sequentially with 10% sodium sulfate solution and water. Dry with anhydrous calcium chloride. Distilling off the ether, vacuum distillation, collecting 114 ~ 115 ° C (1.6kPa) fractions, to obtain the finished product 85g, the yield was 71%.1. Prepare bromoacetic acid by reacting bromine with acetic acid and acetic anhydride in pyridine, and then react with bromoacetic acid and ethanol in the presence of sulfuric acid to form ethyl bromoacetate. It is generally prepared in two steps. 1 Preparation of bromoacetic acid: 3L glacial acetic acid and 100mL acetic anhydride were added to the flask, and 15g of red phosphorus or 70g of phosphorus tribromide was added, heated to 100°C with stirring, and 300mL (900g, 5.6mol) was slowly dropped from the separating funnel. ) Bromide, the reaction has an induction process, do not add too fast, so as to avoid sudden reactions. After the start of the reaction (with HBr released), maintain a temperature between 90°C and 100°C, and slowly add 2.0L of bromine (2.3L in total, 41 mol). After the addition, continue stirring and heating to turn the brown-red liquid into orange red. Since then, it has rarely been released. Unreacted acetic acid was recovered to a distillation temperature of 140°C and approximately 1L was recovered for the next synthesis. 2Esterification: The crude bromoacetic acid was poured into another 10L flask, 5L of industrial ethanol and 200 mL of sulfuric acid were added, refluxed on a boiling water bath for 12 hours, ethanol was recovered, washed with saturated brine three times, and dried after drying over anhydrous sodium sulfate. , collect 154 ~ 158 ° C distillate, get 2.4 ~ 2.6kg.production method
The preparation method comprises the following steps: propionic acid and red phosphorus are put into a reaction bottle; bromine is added dropwise at 60° C. for about 3 hours, heated up to 100-120° C., stirred for 6 hours in heat preservation, cooled, filtrated, filtrate is heated and distilled, and then fractionated to obtain 2 - Bromopropionyl bromide, the product of 2-bromopropionyl bromide reacted with absolute ethanol. The reaction equation is as follows: CH3CH2COOH+Br2[P]→CH3CHBrCOBr+H2OCH3CHBrCOBr+C2H5OH→CH3CHBrCOOC2H5+HBr
use
Ethyl α-bromopropionate is the herbicides quizalofop, oxazoloxaprofen, thiazoxapolfarin, flupiracin, pirfenoxadol, chlorfluazuron, metolachlor , Napropamide and bactericide metalaxyl, benalaxyl, procymidone and other intermediates. For organic synthesis intermediates and solvents.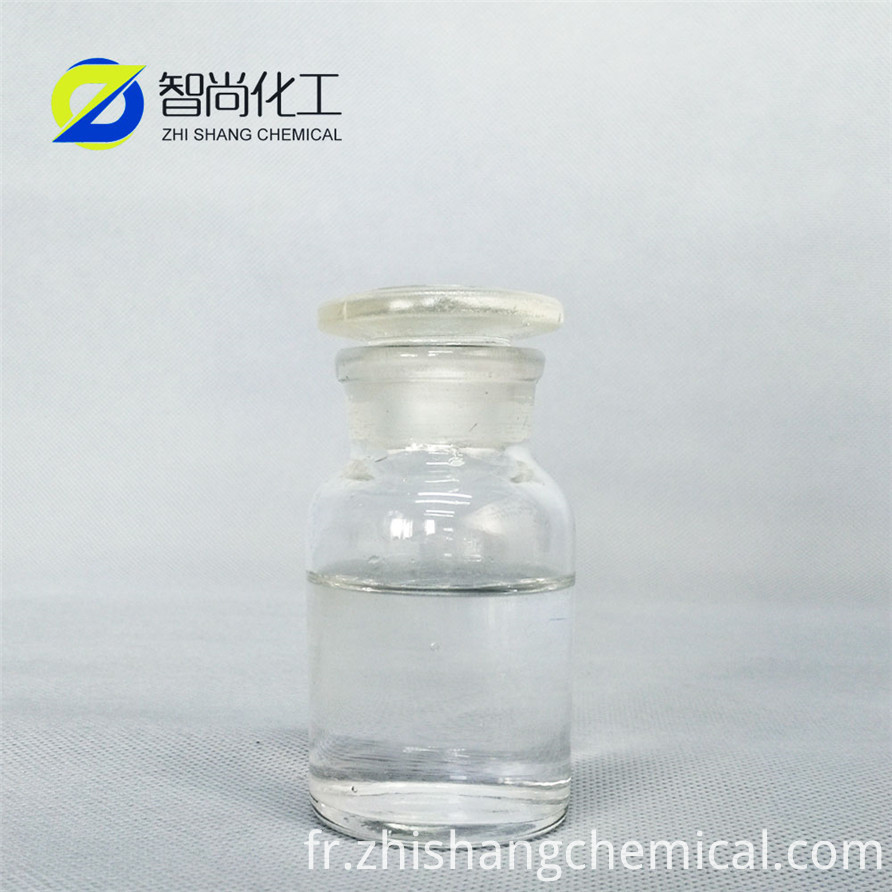 FAQ
Q1. Are you a manufacturer
Answer: Yes, we have our own factory called [ZhiShang Industry Group ", we export by ShandongZhishangchemical Co., Ltd.
Q2. Do you have GMP or DMF
Answer: Yes, we have GMP certificate for some products, and we can provide DMF as well.
Q3. What information should I let you know if I want to get a quotation
Answer: -Quality you require, eg. Assay, Purity, or single impurity
-Quantity you need
-Standard you want, such as USP, EP, JP etc.
Q4. How to make the payment
Answer: Escrow and T/T in advance are highly recommended. We can accept Western Union, Money Gram and Paypal as well
Q5. When will you deliver the goods
Answer: For sample(less than 1kg), in about 3 working days after payment; for larger orders (more than 1kg), in about 7 working days after payment.
Q6. How will you deliver the goods
Answer: We have strong cooperation with DHL, TNT, UPS, FEDEX, EMS, China Air Post. For container products, we can do sea shipping.
You also can choose your own shipping forwarder.
Q7. When will we receive the goods
Answer: For samples, we will send by TNT/DHL/FEDEX/UPS express, usually it takes about 3-5 to reach you; for larger orders, it will take about 7 -10days at most.
Q8. What if we find your products unsatisfied
Answer: We will send you a COA (Certificate of Analysis) to you first for you to confirm the quality, but if you find our products not confirm with the COA after you receive it, please show us your test result, we will refund you once we confirm that.
Product expansion
Groupes de Produits : Catalyseurs et Auxiliaires